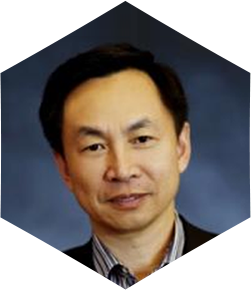 Wen Luo, PhD
Chairman, Chief Executive Officer
Dr. Luo has over 20 years of experience in the biomedical industry. Before founding Denovo Biopharma, Dr. Luo worked at Ligand Pharmaceuticals, where he led and participated in the research and development of multiple second-generation nuclear hormone receptor modulating drugs, worked on the molecular mechanism of hormone receptors, tissue and organ selectivity, and establishment of drug screening trials, and was responsible for formulating and implementing biomarker strategies for multiple drugs at different stages of development. While at Corvas, he was responsible for the development of new protease drug targets. At Incyte Genomics, Dr. Luo was involved in the management of at the time the world's largest proteome database LifeProt and worked on the research and development of new drug target genes and their splicing variants. He was engaged in the identification and development of new drug targets in the fields of cancer, immune diseases, and angiogenesis at Sugen. He served as a postdoctoral fellow at Howard Hughes Medical Institute of University of California, San Francisco. Dr. Luo holds a PhD in molecular biology and biochemistry from Indiana University.
Carrie Chen, CFA, CPA, MBA
Chief Financial Officer
Ms. Chen has more than 20 years of experience in the financial industry. Prior to joining Denovo Biopharma, Ms. Chen served as Asia-Pacific Leading Partner in Life-Science & Healthcare Industry at Deloitte, and worked in the investment banking department of CITIC Securities/CLSA (Hong Kong), as well as Deloitte New York and Taiwan. Ms. Chen holds an MBA in leveraged buyout and corporate strategy from the Wharton School of the University of Pennsylvania.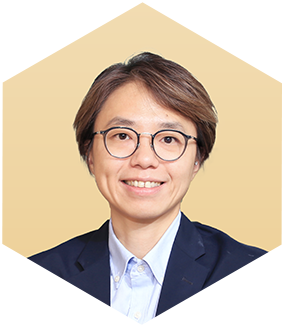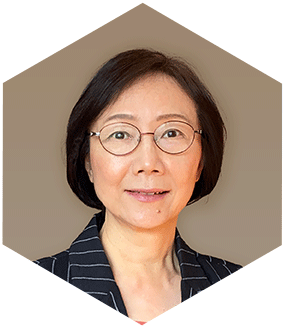 Xiangming Fang, MD, PhD
Chief Operating Officer
Dr. Fang has 20+ years of experience in biomedical research and product development, including biotech industry experience and management experience. Previously as the Sr. Vice President and Chief Scientific Officer at GenWay Biotech, she was responsible for new technology and product development. Prior to GenWay, Dr. Fang served at GenStar Therapeutics, initially as Director of Cancer Program and Director of Preclinical Studies, then as Vice President, Hemophilia and Vector Development. Dr. Fang's earlier experiences include gene therapy product development for hemophilia at Baxter Healthcare and GeneMedicine Inc. Dr. Fang obtained her Medical Degree at Zhejiang University Medical School and PhD in molecular biology at the University of Alabama. She completed her postdoctoral studies at the University of Texas, MD Anderson Cancer Center.
Michael Haller, PhD
Chief Business Officer and Head of US Finance
Dr. Haller has broad experience in business development and finance and accounting. Prior to Denovo, he was Chief Business Officer and responsible for finance and accounting at Peloton Therapeutics, acquired by Merck for >$2B. He was also previously Vice President of Business Development at Ligand Pharmaceuticals, and Sr. Vice President of Strategic Partnerships at Anaphore (now Bird Rock Bio). At Halozyme Therapeutics, he headed the Enhanze® drug delivery franchise and directed key alliances with Roche and Baxter Healthcare through registration submissions. Prior to Halozyme, Dr. Haller was a McKinsey & Company management consultant focusing on complex health care issues for Fortune 500 companies. Dr. Haller earned his PhD in biomedical engineering from Johns Hopkins University School of Medicine and MS in chemical engineering from Cornell.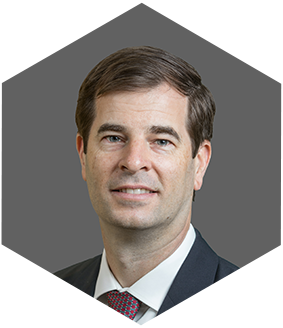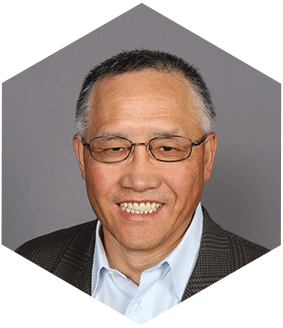 Xiao-Xiong Lu, PhD
Chief Technical Officer
Dr. Lu has 30+ years of industry experience. He joined Denovo in 2018 as Chief Technical Officer and currently heads up Global Pharmaceutical Development (CMC, nonclinical, regulatory affairs, and quality assurance). Prior to Denovo, he was VP of Technical Operations at Balance Therapeutics. Dr. Lu was with Arena Pharmaceuticals from 2003 to 2015, most recently as Associate VP of CMC Technical Operations, and contributed to the development of Belviq® (lorcaserin) for obesity, temanogrel for thrombosis, nelotanserin for sleep disorders, ralinepag for PAH, etrasimod for autoimmune diseases, and olorinab for pain. He worked from 1990 to 2003 at Monsanto Company and its spin-off Solutia Inc., and from 1989 to 1990 at Ethyl Corp., with increasing responsibilities in R&D and manufacturing. Dr. Lu holds a PhD in chemical engineering from University of Birmingham in the UK.
Matthew A. Spear, MD
Chief Medical Officer, Chief Development Officer
Dr. Spear has been working in oncology and gene therapy research and development for over 30 years. He received his BA from Johns Hopkins University and MD from Stanford University. Post-graduate training was in the Massachusetts General Hospital / Harvard University. He has served as an Associate Professor at the USC Keck, and UCSD Medical School. Dr. Spear led multiple oncology programs at Pfizer, then served as CMO and Sr. VP at Nereus Pharmaceuticals, followed by Head of Oncology and Biotherapeutics at Sunovion, VP at Incyte and Sangamo. Prior to Denovo, he was CMO at Poseida developing CAR-T cell and gene therapy products, and a CIRM CAR-T cell principal investigator. He has served on NIH/NCI study section, CPRIT, biotech and pharm advisory boards, IRB/SRC, journal editorial review committees, and authored numerous scientific papers and patent applications.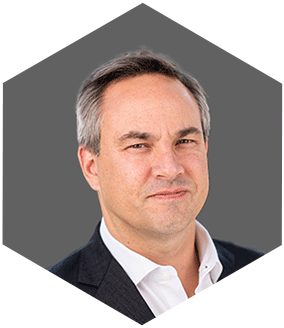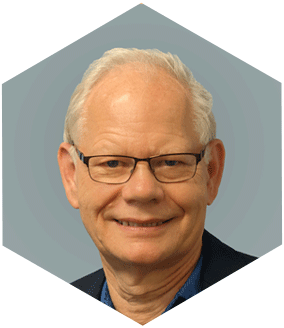 Larry D. Alphs, MD, PhD
Sr. Vice President, CNS Clinical Development
Dr. Alphs has a MD and PhD from the University of Chicago. He has had 10 years of experience in academia including psychiatric practice, and over 20 years of experience in industry. He has led work in all phases of clinical development from Phase I to IV with positions at Novartis, Knoll Pharmaceuticals, Pfizer, Janssen, Newron, and currently at Denovo Biopharma. He has led programs in numerous CNS disorders, including schizophrenia, bipolar disorder, suicidality, anxiety, depression, epilepsy, neuropathic pain, traumatic brain injury, and Rett Syndrome. He has authored over 200 publications, and developed several scales used in clinical trials, including for negative symptoms of schizophrenia, extrapyramidal symptoms, and suicide assessment.